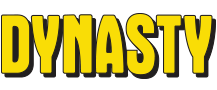 Jeff investigates the aftermath of Fallon's car accident. Sammy Jo isn't completely honest about her plans.

The search for Fallon continues, while Blake looks for a loan.

Jeff and Blake learn the truth about Fallon. Alexis is arrested.

The family mourns Fallon. The search for Danny escalates to bondage.

Alexis's trial for the murder of Mark Jennings starts and Steven is called to testify against her.

The jury renders their shocking verdict in Alexis' trial.

Alexis' daughter reveals herself. Dex and Adam track down the real culprit behind Mark Jennings' murder.

Blake and Alexis clash over what Amanda means about their past.

Adam and Dominique go to Instanbul to track down Rashid, which has repercussions back home.

Krystal's fall changes everything, while Alexis and Dex fight. Again.

Blake vows to help Amanda find out who her fathers is. Jeff learns of the other half of the secret treasure map.

Dex and Alexis go to London to get married. Krystal gives Blake a portrait of Fallon as a Christmas gift.

Krystle reveals to Steven the truth about Sammy Jo's biological father. Jeff and Nicole find Peter's half of the treasure map.

Blake, Alexis and Dominique go to Sumatra to visit Blake's dying father and learn a shocking truth.

Jeff and Nicole go treasure hunting in Bolivia, get drunk, and then get married. What happens in Bolivia, stays in Bolivia.

Blake's jealousy of Krystle and Daniel grows. Steven tells Luke that he's ready to begin a relationship.

Blake reaches an agreement with the Chinese government. Alexis attempts a takeover of Dominique's company.

Blake, Alexis, Dex and Amanda travel to Acapulco for an oil conference, where Amanda meets Prince Michael of Moldavia.

Dex decides to join Daniel on one of his covert missions. Claudia is hurt when she sees Steven with Luke after Steven told her he wasn't going to see Luke anymore.

Alexis learns that Dominique is staging a hostile takeover of ColbyCo as a counter attack.

Dominique has to have heart surgery. Dex returns from his mission in Paraguay feeling under the weather.

Alexis convinces King Galen to let the marriage go ahead. Krystle confronts Blake.

The person behind the incriminating photos is revealed.  Sammy Jo meets a woman who looks very much like Krystle.

Adam convinces Claudia to divorce Steven. Amanda and Michael split up. A plane crashes.

Blake and Daniel hope for a rescue. Alexis is thrown out of the house. Krystle tells  Sammy Jo the identity of her father.

Jeff spots Fallon in a photograph. Sammy Jo meets her biological father, before he leaves for a covert mission in Libya.

Amanda is kidnapped after attending a fashion show. An amnesiac (and very different looking) Fallon begs the LAPD for help.

Alexis, Michael and Amanda go to Moldavia to prepare for the big wedding. Claudia is angered to learn that Blake is considering selling La Mirage.

Sammy Jo plots revenge against Krystle. The entire family gathers to watch Amanda and Michael's wedding, which ends with fireworks.