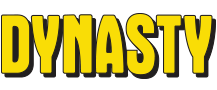 Blake searches frantically for Krystle after her bizarre disappearance, fearing she may be developing mental illness.

Fallon comes across some charred letters that lead her to suspect her brother of treachery.

With Alexis away, Sable pours her seductive charms on Dex. Adam puts his takeover plan into action.

Krystle goes to a specialist and Blake tells her the true nature of her headaches.

Alexis faces what might be a sad reality. Sammy Jo finds out about Jeff's indiscretions. Krystle gets bad news.

Krystle finds a new resolve to live. Alexis berates Dex for a massive blunder.

Alexis vows to make Blake suffer for killing Roger Grimes. Krystle looks for ways she can help the unfortunate.

Krystle agrees to the operation, but only if Blake signs divorce papers. Virginia tells Krystle of her troubled youth.

Krystle's surgery has complications. Blake and Dex discusses what to do about their little secret.

Following their passionate love making, Zorelli suspects Fallon is merely trying to get him to drop the Roger Grimes case.

Sammy Jo recognizes the man Krystle saw in her nightmares. Adam snoops around Virginia's room and discovers an incriminating letter.

Irate after Sable gains control of her ships, Alexis hires one of Adam's unsavory friends to get them back.

Sammy Jo helps Tanner McBride persuade an official to let him retain temporary custody of one of his runaways.

After a close encounter with death, Sable reaches out to Dex.

Seeing the disarray of Denver-Carrington, Blake resumes control of the company and immediately fires somebody.

Fearing Alexis may get a warrant to search the lake, Blake asks Dex to help him hide evidence.

Alexis is emotionally crushed when she learns of a betryal. Blake lets out the secret about sunken treasure.

Dex is stunned by what he finds in the hidden vault. Blake schemes to find out what Alexis may know about the treasure.

Blake accuses Adam of setting him up. Sable tries an appraiser to tell Alexis her painting is worthless.

Another skeleton is discovered beneath the mansion. Adam tries to smear Jeff with the help of a sleazy tabloid.

Monica learns from Alexis that Jason Colby is not her father. Alexis and Sable duel for the final time.

The series finale! Someone you know takes a bullet and two others take a huge fall.