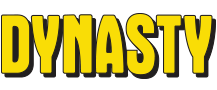 Krystle's ex-boyfriend Matthew arrives in Denver, complicating her impending marriage to wealthy oil tycoon, Blake.

Matthew goes to visit his wife, Claudia, who's been in a mental institution, and learns that she's been released.

Matthew and Blake clash at the wedding. When Steven confronts Blake about his business practices, Blake explodes.

Blake and Krystle have to abruptly end their honeymoon so that Blake can deal with a work crisis.

Blake apologizes to Walter and Matthew about their fight at the wedding and asks Matthew to come back to his old job.

Blake's driver, Michael Culhane, who's been sleeping with Fallon, is a bit jealous when Jeff and Fallon get married.

Michael finds out about Cecil's deal with Fallon and tells Blake.

While Blake puts his key holdings in Krystle's name, Krystle pawns an expensive necklace to help Matthew.

As Blake tries to find out who helped Matthew, Matthew discovers a worker was paid by Blake to sabotage the oil rig.

Claudia brings a surprise guest into her bed!

Lindsay finds out her mother slept with Steven, and Blake has Michael beaten after learning he has been sleeping with Fallon.

Michael tells Blake that Krystle pawned her necklace and gave the money to Matthew.

Steven plans to leave Ted, but Ted tracks him to the Carrington mansion where their goodbye hug leads to disaster.

Krystle returns to stand by Blake after he is arrested for the murder of Ted Dinard.

When Claudia is called to the stand and forced to reveal her affair with Steven, an outraged Matthew attacks Blake.