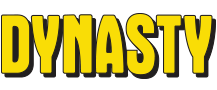 The fire at La Mirage has casualties and when the smoke clears there are big changes for the Carringtons.

Blake discovers just how far Alexis' plan to ruin him goes. Phil Thorpe speeds back into the picture.

Krystle is rushed to the hospital. Dominique offers Blake a loan.

Alexis's smear campaign against Blake hits a breaking point.

Alexis discovers she has more in common with Ben than she knew. Krystle ignores her doctor.

Alexis cuts Ben off completely and he does not take it well.

Dex and Blake free Caress from prison.

Sammy Jo tells Clay that he is going to be a father. Michael makes a pact with Zach Powers.

Amanda dumps Michael. Clay tells Sammy Jo he wants to get married.

Blake gets a letter that could change everything. Sammy Jo and Clay get married in Las Vegas.

Sammy Jo gets surprising news from her doctor. Blake makes one last play for his name and fortune.

Blake and Krystle move back into the mansion. Steven wakes up next to an unexpected bedroom guest.

Adam finds more than he was searching for in Australia. Blake, Alexis and Ben go to Hong Kong.

Ben saves Blake from the oil rig explosion. Sammy Jo has an accident at the ranch.

Sammy Jo finds solace in Steven as her marriage unravels.

Krystle fears that Blake's once passionate feelings for Alexis are still lingering.

Clay reluctantly gives Sammy Jo what she wants. Adam pops the question.

Dana fears something may come between her and Adam. Krystina lapses into unconsciousness.

Blake and Krystle race against time to get Krystina a heart transplant.

The mother of a heart donor reverses her decision, shocking Krystle. Neil engages in blackmail.

Alexis is pursued by a a wealthy real estate baron. Adam's life begins to crumble.

Adam deteriorates even further. Alexis ends a relationship and makes a powerful new enemy.

Sammy Jo and Steven share a night together. Blake hires a detective to figure out what's wrong with Adam.

Steven struggles with his conscience. Leslie and Clay's bond turns to love.

Police begin their search for Krystina. Adam betrays the trust of Alexis.

Adam returns to Denver and looks for forgiveness. Blake and Krystle deal with the fallout of the kidnapping.

Krystle tries to help Sarah work through her trauma. Buck stuns Blake with an outrageous claim.

A mysterious stranger stalks Krystle. Blake and Alexis reach out to Adam.