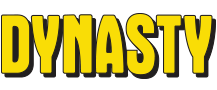 The living members of the wedding party are held captive. Sammy Jo reveals her plan for Rita to impersonate Krystle.

Everyone returns from the wedding to go to a funeral. Alexis is convinced that King Galen is still alive.

Blake decides to enter into business with Jason Colby. Rita wants to look more like Krystle, by any means necessary.

Krystle tries to make peace with Sammy Jo, while Sammy Jo plots to replace Krystle with a doppleganger.

Jeff tells Blake that he is moving to Los Angeles. Adam and Claudia get married.

Alexis and Dex fly back to Moldavia to rescue King Galen. Krystle is held hostage.

Dex and Alexis smuggle Galen out of Moldavia. Little Blake begins to suspect his mom is not who she says.

The family discovers that Fallon is not dead, but alive and living in California (about to get her own spin-off show).

King Galen and Alexis make new plans. Joel tells Krystle that she's been replaced, and like not metaphorically.

Rita's impersonation of Krystle hits several snags.

Krystle tries to get help from Alexis and Dex. Claudia hopes Steven can get her oil well back.

Little Blake tells Alexis that he saw Krystle kissing her doctor. Rita poisons Blake.

With the pipeline in jeopardy, Steven challenges Bart Fallmont to hand-to-hand combat. Blake suffers dizzy spells.

Adam tricks Blake into giving him power of attorney. Sammy Jo demands to know the full plan.

Are you ready for a Krystle versus Krystle fight where anything goes?

Blake and Krystle are reunited. In their escape, a fight between Rita and Joel escalates quickly.

Krystle tries to return to her life. Three marriages threaten to implode.

Galen tells Dex that she will be his queen. Adam misinterprets an interaction at a party and invents a conspiracy.

Krystle and Sammy Jo try and put the whole kidnapping thing behind them. Alexis has a dream about Blake.

A crisis in Hong Kong sends Blake overseas. Krystle and Alexis have a mud fight.

Alexis throws a masquerade ball and the masks come off.

Blake's brother returns and the Carringtons will never be the same.

Alexis tries to crush her sister's dreams. Blake's goes well until Alexis takes the stand.

An accident at a construction site threatens to ruin both Blake's week and life fortune.

Denver-Carrington stock plummets and Blake's role as Chairman is on the line.

Blake's brother continues his coup to take everything from Blake. Claudia blackmails Adam to get her oil well back.

Blake accepts a dangerous loan from an unknown creditor. Jackie reconsiders running away.

Ben secretly arranges to have Caress extradited to Caracas to finish serving her prison sentence.

Ben's plan reaches its conclusion. Sammy Jo and Clay spend a candlelit evening together.

Sammy Jo and Amanda take an unexpected dip in the pool at Domnique's engagement party. Claudia sets her room on fire.