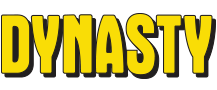 Blake's ex-wife Alexis testifies in his murder trial. Claudia wakes up in the hospital and gets some bad news.

Blake is sentenced to two years in prison. Krystle discovers she's pregnant!

Claudia has a personal crisis, but gets help from Blake's friend Dr. Toscanni, who has a secret vendetta against Blake.

Alexis reveals Fallon's real father, while Steven is diagnosed with possible brain damage after a drunken fall.

Krystle's ex-brother-in-law, racecar driver Frank Dean, sends his stepdaughter Sammy Jo to Denver to stay with her.

Blake travels to Vegas to get help from a gangster. Alexis comes up with a plan to take down Krystle.

Steven and Sammy Jo spend quality time away together in his cabin. Then he asks someone else to marry him.

Fallon learns she's pregnant, makes plans for an abortion, asks Jeff for a divorce, and confesses her love to Nick.

Krystle becomes shattered over suggestive photos that appear in a tabloid of Blake and Alexis together in Rome.

Steven marries Sammy Jo and decides to be a racecar driver. Nick declares his love for Krystle but she refuses to sleep with him.

Steven and Sammy Jo tell everyone in the world that they're married. Except Blake.

Krystle decides to hold off on telling Blake about her divorce plans until he heals from the bomb he had thrown at his face.

Fallon refuses help from Alexis. Blake's sight returns, but no one knows except Joseph, the major domo.

Blake pretends to still be blind. Sammy Jo doesn't need to pretend to be a spoiled rich housewife.

Blake finally tells everyone his sight is back. Sammy Jo becomes drunk and embarrasses the entire Carrington family.

Claudia sleeps with Jeff to steal a key to the archive in Blake's office, while Krystle discovers the truth about her miscarriage.

Jeff discovers who's been leaking information about Denver-Carrington, all while fighting over custody of his premature baby.

Fallon's real father learns the truth. Steven follows Sammy Jo to Hollywood, where she's modeling at a sleazy studio.

Claudia gets wounded and police think they have a suspect, but Claudia's amnesia clouds their investigation.

Steven is arrested for assault after beating up a con man who tries to blackmail him. Life is not fair sometimes.

Little Blake Colby comes home from the hospital along with Susan, the nurse hired to look after him.

There's a fight, someone falls off a cliff, someone else is kidnapped, and someone else has a heart attack.