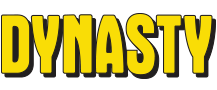 Krystle finds Blake in the mountains and a new Carrington is revealed. Police finally start searching for Little Blake.

Michael goes to Denver with plans to find out who he really is. Alexis and Cecil plan a lovely hospital wedding.

The baby is recovered from the real kidnapper. Michael meets his real father.

Cecil reveals who he's leaving his estate to and takes a shot at Blake during the reading of his will.

Fallon and Adam keep flirting with each other, not knowing they are siblings.

Mark tries to get a job as a tennis pro at Fallon's hotel. Joseph wants to quit his job at the mansion and go to France.

Blake tries to get help from a congressman while Adam secures a toxic chemical mixture.

Adam mixes poison into the paint for Jeff's new office and Mark notifies Krystle that they're still legally married.

Krystle goes to Acapulco to find out what really happened with her divorce from Mark…

Sammy Jo's stepfather wants her share of the inheritance. The family gets notified that Steven's oil rig has exploded.

Blake refuses to believe Steven is dead, and hires a spiritualist to help. Jeff's love life is complicated by paint fumes.

Blake won't attend Alexis' memorial service for Steven. Sammy Jo returns to the Carrington mansion with a surprise.

Alexis, Blake, and Krystal offer competing bids to adopt a baby. Jeff has more paint fume hallucinations.

Jeff sees Fallon flirting with Mark, becomes jealous and tries to strangle her. It's the paint fumes.

Jeff signs away his voting control of his ColbyCo shares and then collapses during a tennis match. Paint fumes.

Steven gets his bandages removed and sees his new face for the first time.

Blake searches for ways to stop Alexis from taking over the company. Kirby again professes her love to Jeff.

On a business trip, Jeff rescues Kirby from Adam with a more enticing proposition…marriage.

Steven meets his brother and son for the first time, while Jeff and Kirby fly to fabulous Reno.

Steven goes to New York to meet Sammy Jo and convince her to come back to Denver with him. Good luck.

The merger goes through and Steven looks into divorcing Sammy Jo. Great day for lawyers everywhere!

Krystle organizes a nice dinner and Steven visits Claudia in the sanatorium.

TV Guide ranked this #67 on the Top 100 Episodes of Television Ever, so you should probably just watch it.

Alexis traps Krystle in a cabin and offers her a hot deal: $1 million to finally leave Blake.