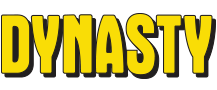 Blake and his family are held hostage as Blaisdel's obsession for Krystle grows.

Matthew makes explosive plans for his hostages while the police close in.

Blake is asked to run for governor. Fallon opens up to Jeff about her UFO encounter.

Blake searches for a campaign manager. Adam tries to pressure Dana into having a family.

Steven asks Blake to sell him Denver's football team. Sammy Jo romances the quarterback, Josh Harris.

Adam isn't sure about having a surrogate carry his child, but changes his mind after he meets beautiful Karen Atkinson.

A passionate weekend away leads Sean to propose to Alexis.

Blake struggles to decide which member of his family will take over his company.

Alexis schemes to prevent Dana from legally adopting Adam's surrogate child.

Knowing the truth about her abortion, Sean blackmails Dana to get information on the Carringtons.

Krystle tries to clear Blake in the video tape scandal. Dex uncovers some dirt on Sean.

Sammy Jo feels guilty over the death of a friend. Fallon drifts away from her brother.

Alexis sets out to sabotage Blake's campaign, starting with a televised debate.

Ignoring Blake's objections, Krystle continues her investigation into Alexis's deathbed marriage to Cecil Colby.

Krystle finds evidence she believes will finally ruin Alexis. Sean's revenge plan begins to come together.

While Alexis recovers from her wounds, she considers dropping out of the election.

Sean takes a unique approach to threatening Alexis. Jesse has second thoughts about a bribe.

Karen is rushed to the hospital. Jeff and Blake butt heads on the campaign trail.

Alexis warns Blake about Sean's true identity. Adam discovers a shocking secret from his past.

Blake is accused of dealing arms. Alexis discovers proof that Sean paid Jesse to return to Denver.

Dana makes a decision about her relationship with Adam. Leslie turns to the wrong person for forgiveness.

Adam and Steven pursue the kidnapper. Sammy Jo surprises Jeff with a big decision.