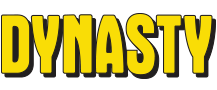 Krystle inspires Kirby to go for a very dangerous horse ride, while Mark is arrested.

Kirby confides in Krystle. Alexis steps into some serious danger.

Blake and Jeff find the note. Claudia is released from the sanitarium. Fallon resumes her investigation.

Kirby demands answers, Adam moves into the Carrington house.

Fallon and Jeff fly to Montana to find the truth about the poisoning incident and spend the night together.

Steven and Claudia make a vow for Danny's sake. Blake offers Krystle a PR job at Denver-Carrington.

Alexis realizes she is being framed. Mark suggests a reconciliation with Krystle and it does not go over well.

First appearance of Farnsworth 'Dex' Dexter, who wants to enter into business (and more) with Alexis.

Jeff returns to work at Denver-Carrington. Fallon meets Peter De Vilbis.

Dex beats Alexis to the punch on a new business deal. Jeff beats Adam with punches.

The Carousel Ball is so lovely that even Blake and Steven are getting along.

Tracy plans to steal Krystle's job. Peter goes to La Mirage looking for Fallon, but finds Claudia instead.

A stranger frightens Claudia into considering a big life change.

Fallon discovers something new about Peter. Claudia receives an unnerving note.

Peter proposes to Fallon…then propositions Claudia.

Kirby's life and her unborn child are in danger. Adam admits the truth.

Claudia tries to warn Fallon about Peter, but Fallon won't hear it.

The family rushes to the hospital, Blake goes after Peter, Adam and Kirby talk marriage.

Claudia makes plans to go to Peru because of an old photo. Alexis is not very happy for Adam and Kirby.

Krystle discovers she's pregnant, Tracy goes on a business trip with Blake.

Alexis makes moves to destroy Blake's latest deal, while Tracy puts the moves on Blake.

Kirby finds out more about her parents. Fallon continues to deal with her accident.

Krystle confronts Tracy. Fallon and Jeff tell the family the big news.

Kirby's attempt to murder Alexis fails, just in time for Alexis to get blackmailed.

Alexis learns the truth about Mark's fate. Krystle has questions about Alexis' "fourth pregnancy."

The mysterious Dominique Deveraux make her debut.

Alexis is arrested. Fallon repeats one of her biggest mistakes.