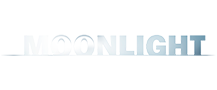 Vampire P.I. Mick St. John meets reporter Beth Turner while investigating the murder of a college student.

A convicted murderer targets Mick after his release from prison while Beth gets closer to learning his secret.

Mick tries to stop a newly-turned vampire with no control from going on a killing spree and exposing them all.

Mick's hunt for a mole in the police department takes him into a very dangerous place for a vampire: the desert.

Mick tries to avoid Beth after their encounter, but when their two cases dovetail they are forced to work together.

Beth investigates the death of a model who overdosed on a mysterious drug made from vampire blood.

Mick is drawn to Beth's new photographer, Morgan, who looks exactly like his ex-wife Coraline.

Mick worries that an executed criminal has returned and is now targeting Beth.

Beth digs into Morgan's past and realizes she's encountered her before.

A dying man hires a hitman to kill Josef in order to avenge his daughter's supposed murder 55 years ago.

Mick is enlisted by Josh to protect Beth when she is threatened by the MS-13, a dangerous LA-based gang.

With Beth in mourning, Mick learns a shocking truth about Coraline.

A newly-human Mick discovers that mortality has a very steep price.

Mick helps an actress plagued by the paparazzi and opens himself up to unwelcome attention.

Mick and Beth investigate the kidnapping of a child that could be related to Mick.

A murder investigation leads Beth and Mick to question their future together.