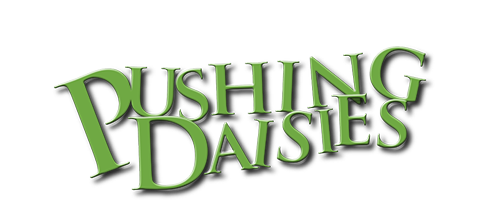 Chuck goes undercover as a "Bee Girl," but really she just wants to be more independent from Ned…which stings.

A case of a missing daughter leads to multiple dead clowns. It's less scary than it sounds.

Chuck is ready to start her (second) life, but what does she want to do now that she's not dead?

It's easy to assume an anti-social, taxidermy-loving person would kill his roommate, but did he really do it?

A dead chef means it's either time for the gang to write a bad restaurant review or go undercover in the kitchen.

It's an even-more-magical-than-usual episode when they take on a case from a famed magician.

Is Chuck's secret about being alive not-so-much a secret anymore? What does her Aunt Vivian know?!

Avoiding death seems to run in Chuck's family. Now her dad is alive…but who died because of it?

A murder mystery at the local lighthouse illuminates the inner workings of a castaway husband and a troubled marriage.

A group of rival investigators clash with the crew, and not only are they Norwegian, but they have a cool van!

Ned makes a tough case even harder when he tries not to use his powers.

Emerson's love life comes back to haunt him, without Ned even having to touch it with his finger.

The Darling Mermaid Darlings come out of retirement for the final episode and one more case.